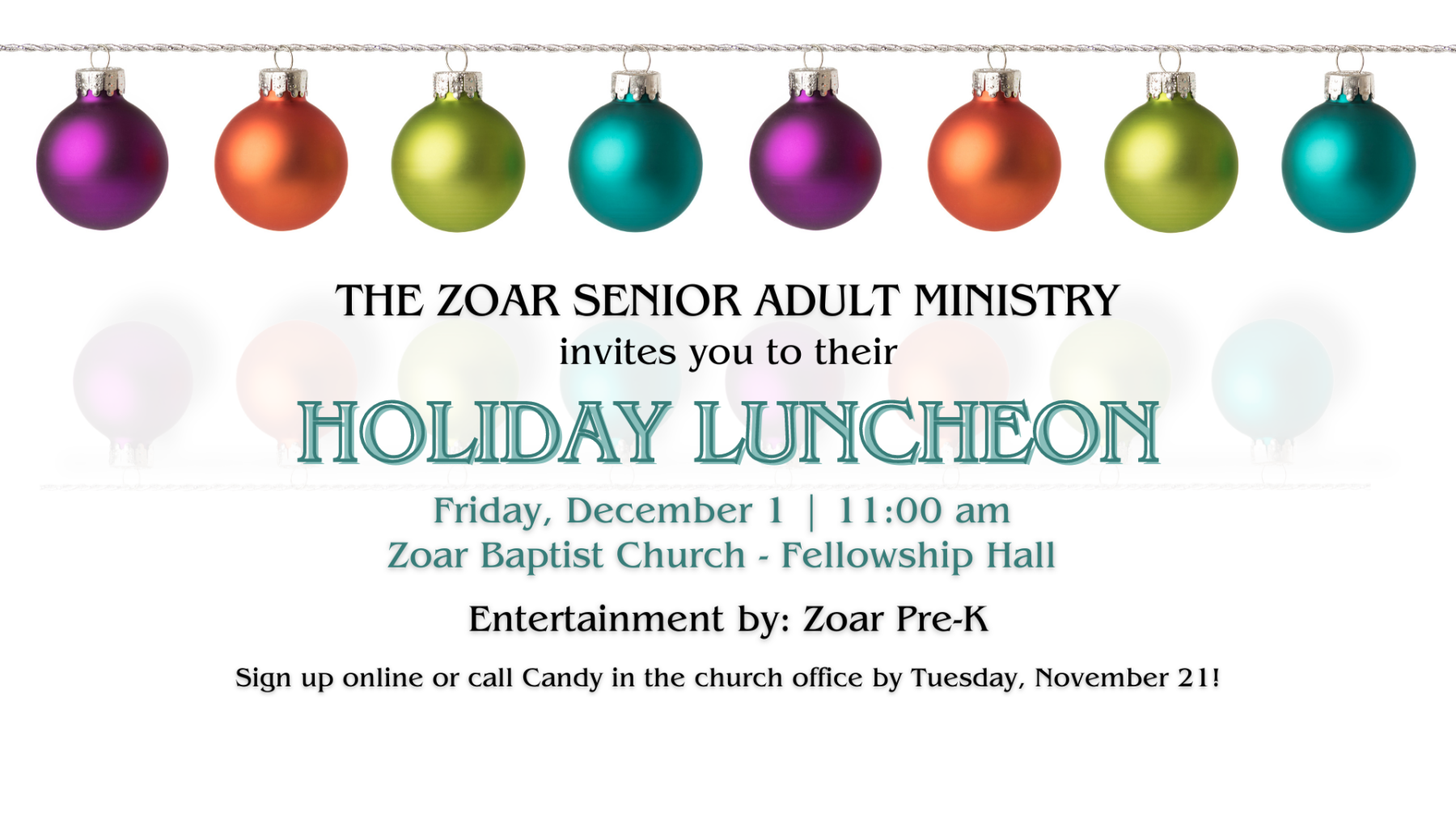 Friday, December 01, 2023
,
11:00 AM - 1:00 PM
Location: Zoar Baptist Church, 11848 Hooper Road, Baton Rouge, LA US 70818
The Zoar Senior Adult Ministry invites you to their Holiday Luncheon.
11:00 am
Doors open at 10:30 am
Zoar Baptist Church - Fellowship Hall
There will be entertainment by "Zoar's Pre-K"
Everyone "55" and older is invited to attend.
There is no charge for this event.
You may sign up online or call the Candy in the church office at 225-261-3434 by Tuesday, November 21. Sign up online here >> Holiday Luncheon