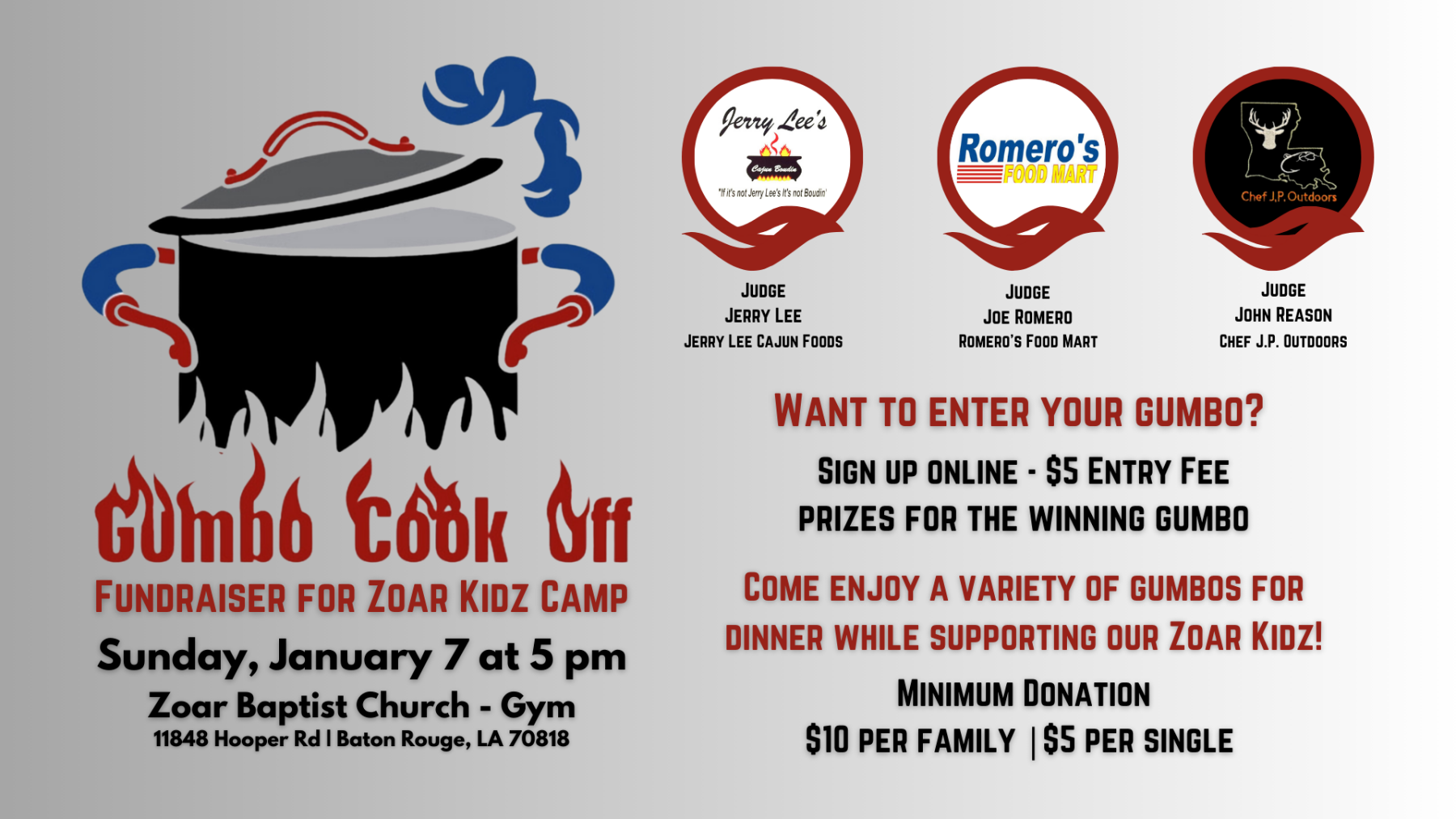 Sunday, January 07, 2024
,
5:00 PM - 6:00 PM
Location: Zoar Baptist Church, 11848 Hooper Road, Baton Rouge, LA US 70818
Come and support the Zoar Kidz going to Kidz Camp by participating in the Gumbo Cook Off.
5 pm
Zoar Baptist Church - Gym
Enter your gumbo in the cook off:
$5 entry fee
There will be prizes for the winning gumbo.
We are honored to have the following guests as our judges:
Jerry Lee of Jerry Lee's Cajun Foods
Joe Romero of Romero's Food Mart
John Reason of Chef J.P. Outdoors.
Sign up here to enter your gumbo >> GUMBO COOK OFF
Come enjoy a variety of gumbos for dinner while supporting our Zoar Kidz!
Minimum donation: $5/single or $10/family