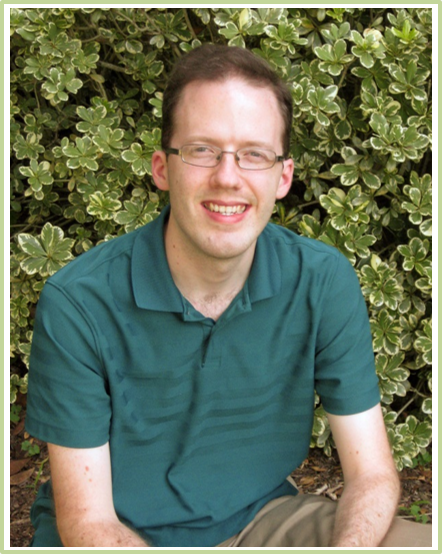 I am a native of Central and lived here until I attended college. My parents are Bill and Cathi Horton. My dad grew up at Zoar, along with his sister Valerie and parents William and Virgie. I attended Central Private School and grew up a member of Cornerstone Fellowship before my parents moved to Covenant Community Church.
I have long been interested in computers and computer programming, and I started teaching myself from books and tutorials during middle school. My original plan entering college (at the University of Florida) was to pursue developments of video games and/or artificial intelligence, though that began to change during my time there thanks to my campus ministry involvement and the emphasis my college church had on missions. Over the years I spent there, God led me to consider missions toward the unreached as my life's goal. While getting a Ph.D. in computer engineering isn't exactly the usual missions track, I'm thankful for the ways God is using me to work on computer programs that facilitate and expedite sharing of the Gospel.
I now serve as a missionary with Wycliffe Bible Translators and serve among the countries in Southeast Asia on software that supports translation of the Bible for unreached people groups, which helps in the efforts of our field linguists. Over 1800 languages representing 180 million people have no Scripture available, and many of these languages have additional technical challenges that must be addressed to make such outreach effective. Many of these languages have low literacy rates or even a complete lack of a written form. As others help language communities establish a writing system, the team I serve on provides solutions to see that written form become typable on computers. Just imagine trying to develop and print a full New Testament without the ability to type it! My team is also blessed to be partnered with a local college where we serve, and we've had the opportunity to return this blessing by helping to provide some training for their instructors and staff, which has already helped to build local community and relationships with them that may provide further opportunities in the future.